Why You Shouldn't Wait to Sell Your House
We're in the ultimate sellers' market right now. If you're a homeowner thinking about selling, you have a huge advantage in today's housing market. High buyer demand paired with very few houses for sale makes this the optimal time to sell for those who are ready. Whatever the move you want to make looks like, here's an overview of what's creating the prime opportunity to sell this summer.

High Buyer Demand

Demand is strong right now, and buyers are active in the market. In the Realtors Confidence Index Survey published monthly by the National Association of Realtors (NAR), buyer traffic is considered "very strong" in almost every state. Homebuyers aren't just great in number right now – they're also determined to find their dream home. NAR shows the average home for sale today is receiving five offers from hopeful buyers. These increasingly frequent bidding wars can drive up the price of your house, which is why high demand from competitive homebuyers is such a win for this summer's sellers

Low Inventory of Houses for Sale

Purchaser demand is so high, the market is running out of available homes to buy. Danielle Hale, Chief Economist at realtor.com, explains:


Inventory Levels: Single-Family Homes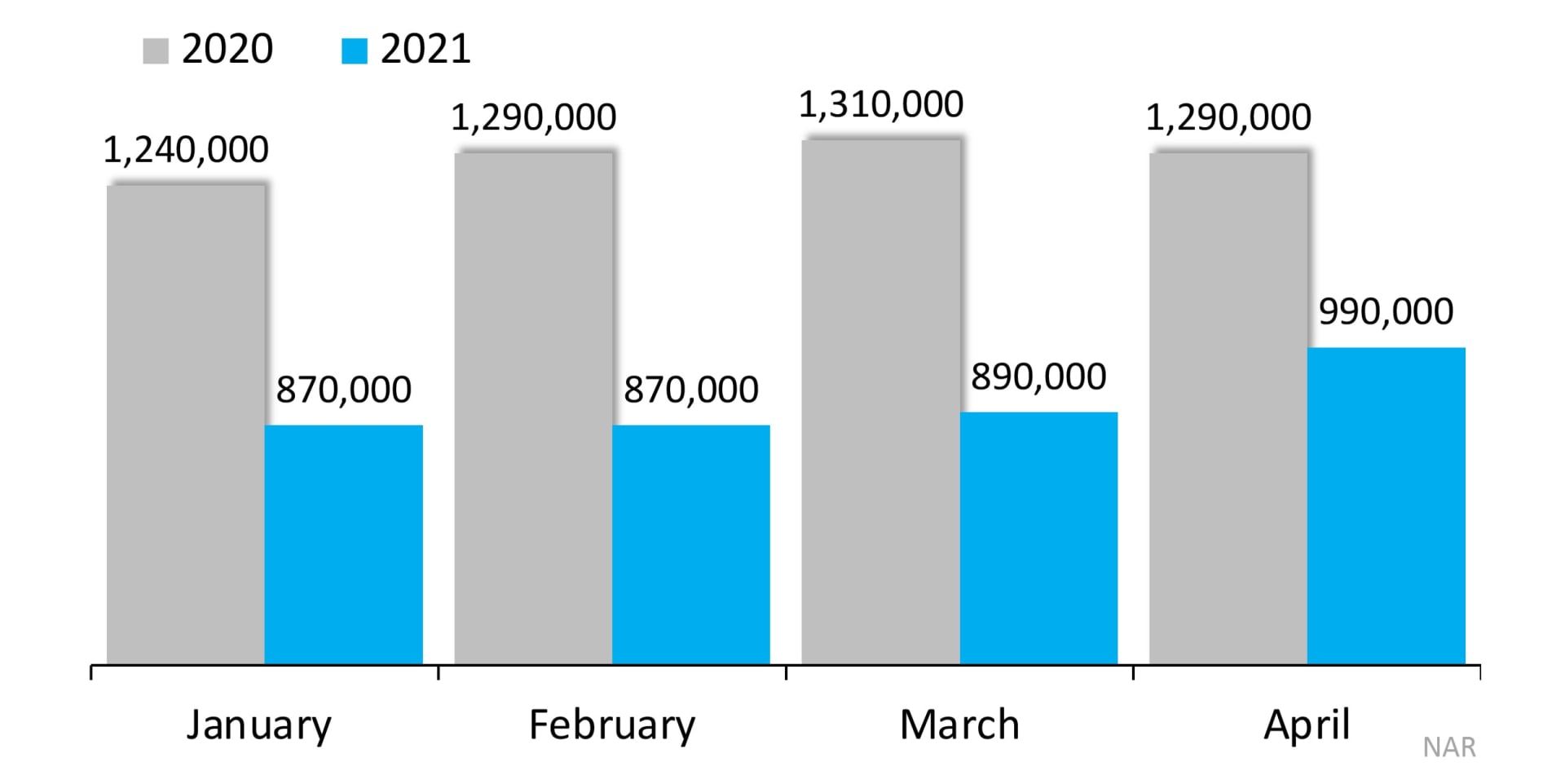 At the same time, homebuilders are increasing construction this year, but they can't keep up with growing demand. While reporting on inventory of newly constructed homes, the U.S.
Census Bureau notes:

"The seasonally-adjusted estimate of new houses for sale at the end of April was 316,000. This represents a supply of 4.4 months at the current sales rate."


What Does This Mean for You?
If you're thinking of putting your house on the market, don't wait. A seller will always negotiate the best deal when demand is high and supply is low. That's exactly what's
happening in the real estate market today.

As vaccine rollouts progress and we continue to see the economy recover, more houses will come to the market. Don't wait for the competition in your neighborhood to increase. If you're ready to make a move, now is the time to sell.
Bottom Line
Let's connect today to get your house listed at this optimal moment in time
Click
here
to view the full article.